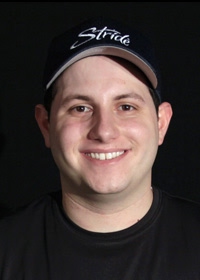 Player Name: Ghostayame
Real Name: Eric Hewitt
Birth Date: June 9th, 1988
Hometown: Westfield, New Jersey
Current Team: Heaven and Earth
First Event Attended: Philadelphia 2005
Number of Events Attended: 22
Best Placing: 1st (2006 Las Vegas Championships)
Favorite Gametype:
Controller Settings: 4 Sensitivity, Bumper Jumper, Vibe on
Other Favorite Games: NHL 09, Gears of War 2
Hobbies: AGR, Football, PSU
Gamertag: GH057AYAM3
Ad blocker interference detected!
Wikia is a free-to-use site that makes money from advertising. We have a modified experience for viewers using ad blockers

Wikia is not accessible if you've made further modifications. Remove the custom ad blocker rule(s) and the page will load as expected.